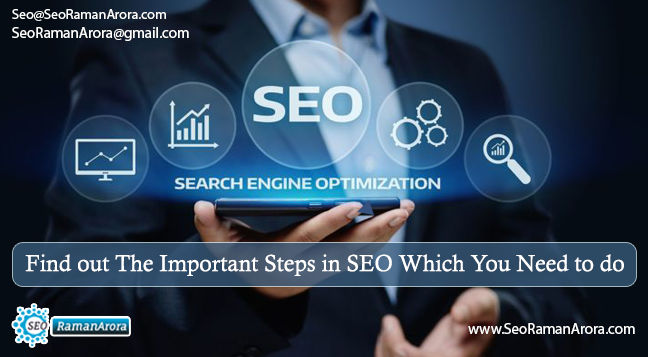 Find out The Important Steps in SEO Which You Need to do

When looking for SEO, do look for a complete package, and aim to settle for nothing less than that. SEO is not just about looking at link building or making friendly content for the site, or just placing links on the site for on page SEO. It's much more than that, and when you see at packages which talk only about link building, do realize that they are one track in action and are not innovative thinkers to take care from scratch and bring on great solutions to the competition you would be facing on the web.

The ideal SEO service

The ideal SEO service would give you complete SEO consultation, and complete service, and not just concentrate on one or two things. The trend mostly is to concentrate on social media marketing, and link building, while most of the companies, in the name of SEO, look only at off-page SEO, which is just one side or branch of SEO. This is not the right kind of SEO and is incomplete unless proper competitor analysis, keyword research, market research, and content development are done. That is why you need a service which will completely take care of all these things and not just think of a few aspects.

Find one SEO company that would love to analyze your website for free

Analyzing your website is one of those steps which would tell the SEO Company where exactly you stand. Unless they analyze, they will not know the strong and weak points of the website, and will also not know how they will be working on it if they are given the contract.





To get a direction, talk to you constructively, and show you the reality they must take this chance to access your website for free for the first time, and then commit you and set realistic expectations before you. You will find many companies offering SEO services where you may ask for a quote, and surf through packages. But you will have to find one service which offers the first consultation for free. This will help you finalize a good service faster and for free.

Competitor analysis

If an SEO service is taking the responsibility of your website for digital marketing and SEO, then they will have to do a proper competitor analysis for your website. Whatever be your product or the purpose of the website, you will have competitors. There will be other similar sites, which are there from a much earlier time. And then there will be coming new sites too after your site is launched. Hence competition will not die for you ever. You will always get tougher competition from new competitors and stronger competition with new techniques from old rivals. And with a proper analysis of what stance your competitors are taking, the SEO company will scale the SEO steps and strategies.

Market research

Market research is the next big thing to be done for SEO. When market research is done well, the SEO company will have a clear idea of what your prospects are with your product or service. And then they will be able to strategize their marketing in that way. To understand what exactly the market needs, the consumer wants, and how other services are sufficing the demand, proper market research on the site service or product of yours is a mandate. Then only a good SEO campaign can be launched.





Keyword Research

Finally, the keyword research is the vital step in making the ideal platform to start SEO. Without the keywords, the SEO campaign cannot get the tools to start SEO. Keywords are those search terms which the users use to search a topic on search engines, and if the search engine links your site to that content, then the site would appear in the search engine results page. And the more appropriate the link of your contents is with the keyword, the better and higher would be its position on the SERP. That is why good keyword research is much needed and is the driving force for the site to stay visible in SERPs.

Quality content development

High-quality content which is SEO friendly for being packed with keywords is the most optimal way to populate a website. SEO is the key to success in internet marketing. Online marketing is boosted with SEO. And SEO is boosted with quality use of keywords in the right density. And the use of keywords is done in content which again must be right enough to support the keyword presence most meaningfully and in the best relevant way.
For this, the best SEO companies do not outsource the content making job to others, and rather employ their content writers to complete the job in front of them in total supervision. And that is the way the best content is written and the most relevant keywords placed inside it aptly. Quality content with the right keywords once posted on a website makes for the right recipe for great SERP of the website.
Making the right platform for link building
All these steps described above makes for the right platform to start link building for a website. If link building is done without looking at these aspects then SEO will be senseless and faulty, and never will the desired results be obtained. Without solving the internal on page faults in the site which arises due to faulty non-SEO-friendly content, the site cannot be ready at all to get link building services. The right platform for link building can be made through all these research and development. And only a few services like the Baltimore SEO agency can be trusted for this level of SEO services.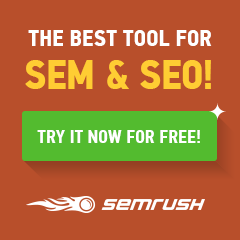 It works.
0% Success
It doesn't!
Related Articles:
Finally
The teaming up with the right SEO services is the key to your site's success and market building on the web. If you get this step right, then the rest of the steps in e-commerce would be much smoother for you. Hence you must do gala research about a good SEO service and then get into a contract with it.