How to Earn Money With Bluehost Affiliate Program
Google Adsense and Affiliate Marketing are two most popular ways to make money from a blog or website. When it comes to affiliate marketing, web hosting companies affiliates are the best choice to earn money. It is because hosting companies offers the highest payout with its affiliate program. However, Bluehost & Hostgator are two most popular web hosting providers. They both offers high commission with their affiliate programs. Today, you will learn How to Earn Money With Bluehost Affiliate Program.Bluehost Affiliate Program
Bluehost is a well-known WordPress officially recommended hosting provider. It is number one company which provide the best domain & hosting services. Also, its hosting plans are quite popular among people. Further, it offers to host at an affordable price.  You can earn a decent amount of money with Bluehost Affiliate Program.
Bluehost Affiliate Program offers a whopping $65 commission for each successful sale of Bluehost hosting. If you have high traffic on your website/blog, you can make lots of money with Bluehost Affiliate Program.
Besides, it offers various banner & text ads to promote Bluehost on your blog. Additionally, it has a dedicated team which is committed to helping you anytime.  Moreover, they will provide you your earning reports in real-time.
A short summary of Bluehost Affiliate Program:
Free Sign-up.
A Dedicated Team to offer free support & advice.
Unlimited Earnings.
Reliable & Effective Tracking of your performance.
Customize Campaigns
$65 commission on each successful sale.
Minimum Payout – $100.
Cookie Length – 90Days
Timely Payments.
Payment Method – Cheque or PayPal
How does Bluehost Affiliate Program work?
When you sign-up to Bluehost Affiliate Program, you will get your affiliate link. Also, you will get various banners & text links. For every visitor who clicks through these link and buys Bluehost hosting, you will receive $65 commission.How to Earn Money with Bluehost Affiliate Program?
You have to create an account on Bluehost Affiliate Program in order to promote its hosting on your blog. If you don't know how to join Bluehost Affiliate program, don't worry. I will provide you step by step guidance to create an account on Bluehost Affiliate Program.
Follow the steps given below: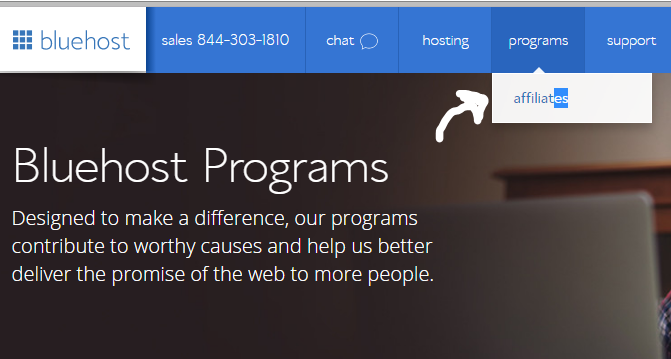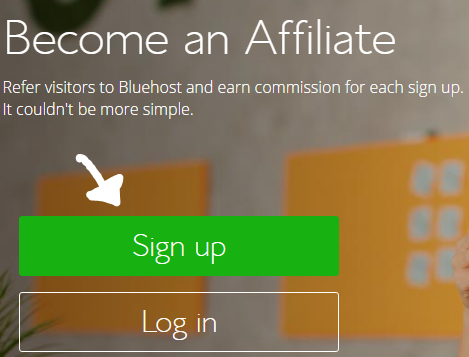 Fill up Registration Form.
Enter the following information:
Enter a unique username.
Choose your password & confirm it.
Enter you First & Last Name.
Fill your phone number.
Enter your company name here. If you are managing an individual site then simply enter N/A.
Fill your complete address such as city, state, country & zip code.
Enter your Email Address.
Next, enter URL address of your blog/website.
Then enter your PayPal id to receive payment in your account.
Tick mark on "Terms & condition "to agree with them.
Click on the sign-up button.
After Completing Bluehost Affiliate Sign up form, you will be redirected to your Bluehost Affiliate Dashboard. Finally, your account is successfully created. When you log into your account, you will be asked to fill tax form. Then go to setting tab and Click Tax Form.
Then you will see a tax form, click No option if you are not US Citizen. After that, fill the tax form and submit it.
Once you submitted the tax form, go to links tab.

Now you will get your referral link, promote Bluehost with this link. Additionally, you can use various banners or widgets to promote Bluehost.
Everything is done! You have successfully joined the Bluehost Affiliate Program. By promoting Bluehost, you can make money with Bluehost Affiliate Program.
Last Words
I have delivered my best information according to my personal experience. I hope this article will help you to become Best Affiliate Marketer and also to Earn Money with Bluehost Affiliate Program. If you have any query, leave us a comment below.
Subscribe to my blog "SEORamanArora" to get daily updates. Also, share this post with your friends. Moreover, you can keep in touch me on Facebook, Tumblr, twitter, Instagram, Linkedin, Google+ and my  Youtube Channel