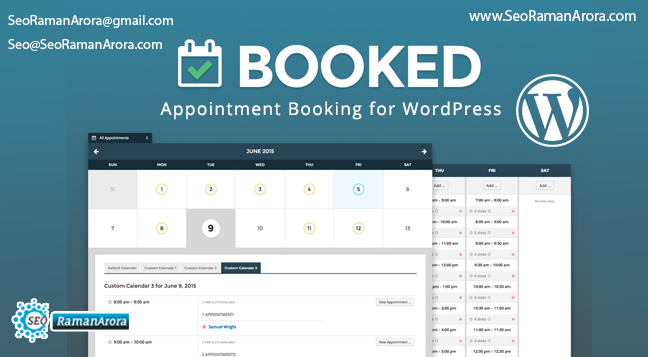 Booked – Appointment Booking for WordPress

Booked is an appointment booking plugin for the WordPress Websites. Booked – Appointment Booking for WordPress is the best plugin for registered as well as guest bookings. The plugin comes with custom fields and time slots. You can also create multiple calendars according to your requirement. The plugin is also having a fully customizable Email content. The plugin is full of cool features.

There are various Themes and Plugins are available on ThemeForest store, which you can use for Blog, Business, eCommerce and Magazine.
Booked – Appointment Booking for WordPress
Make payments with WooCommerce. You can use the Booked with WooCommerce to allow your visitors to purchase their checkouts and appointments using the WooCommerce.

Your booking agents will have a new profile screen on the front end that allows them to manage the appointment requests.

You can display your appointment on Apple, Calendar, Outlook with an iCal feed directly from the website.

The plugin also has a good customer support service. In case of any issue or problem, you can submit your ticket and the customer support team will get back to you as soon as possible.

When you purchase the plugin, you are eligible for lifetime updates from the plugin. Therefore, if the plugin gets updated with cool features, you will get the free updates.

You can add as many as calendars as you like. That too with their own time slots and custom fields. You can also assign the booking agent user so they can manage their calendars.

The plugin also comes with a cool feature of guest booking. Now, you can optionally allow the guests to book the appointment without registering on the website. The users can just provide their email address and book an appointment.

TheBooked – Appointment Booking for WordPress plugin also provides the option to use the new custom slot feature to add the holidays, days that are different from normal. You can also customize the calendar using the handy builder.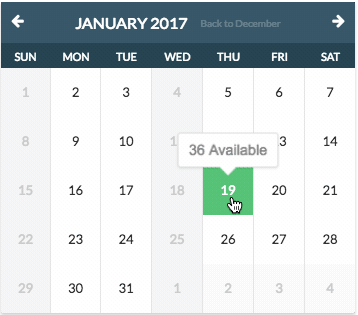 It works.
100% Success
It doesn't!
Related Plugins:
Booked – Appointment Booking for WordPress is a powerful calendar management tool that helps you to manage the appointment from the calendar. The pending appointment will show up in the list for easy approvals. The plugin is budget friendly as the cost of the plugin is only $49.