EventOn – WordPress Event Calendar Plugin

EventOn is one of the best Event Calendar plugins that are available in the market. The Event on helps you to manage all your tasks, to do lists and helps you to stay organized. The plugin is beautifully created and it has easy to use interface. It has a sleek layout that makes it user-friendly.
There are various Themes and Plugins are available on ThemeForest store, which you can use for Blog, Business, eCommerce and Magazine.
Some of the great features of EventOn Calendar are:
Unique shortcode generator
Event on comes with an interactive shortcode generator that makes it super easy to customize calendar options.
Various repeating event options
The plugin has some really cool features like- you can repeat the schedules yearly, monthly, weekly or daily.
Add images to the event: You can also add images to the event and show them in the event card or on the event top rows.
Expandable Details
You can also show an excerpt of the event with a faded teaser of the full description where the user is able to see the full detail.
Locations, Maps, and directions: EventOn uses Google maps to display the locations and directions.
Multi-day event: You can also create events that last more than one day.
Add events to user c EventOn calendar: You can also add the events to the user calendars. Your visitors can add or download the .ics to add to iCal, outlook, and others.
Event categories: Assign events up to 5 categories types and create calendars that show only certain category term type events.
Custom Meta Fields: You can add up to 10 custom event data fields with pluggable extension with various content types.
Filter and sort the events: Visitors can easily filter and sort the events to find exactly what they are looking for.
Font awesome icons: You can customize all the calendar icons using the supported font awesome retina icons.
Custom time format: You can easily change the date and time format of the events to the desired format.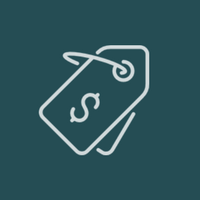 It works.
50% Success
It doesn't!
Related Plugins:
EventOn is a must go for you if you are looking for a premium event calendar plugin. The cost of the plugin is $24 only.