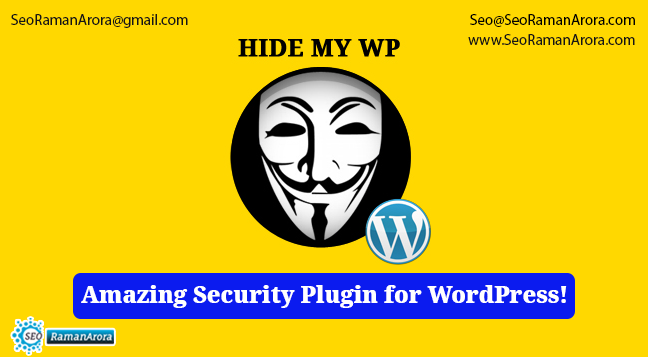 Hide My WP – Amazing Security Plugin For WordPress !

Hide My WP act as a firewall against almost any attack. The plugin works effectively against SQL injections, CSRF, XSS, Read arbitrary files and brutal force. You can also hide the fact from the users that you are using WordPress for your website. You can also hide the names of themes and plugins. For example domain names, templates, and WP Login.

Websites hold very important data of website owners as well as the users. Hackers and cyber-criminals are constantly looking to steal your data and other confidential information like card information, payment information and more.

There are various Themes and Plugins are available on ThemeForest store, which you can use for Blog, Business, eCommerce and Magazine.
Reasons why you should consider using the Hide My WP plugin:
The recent XSS vulnerabilities affected the popular WordPress plugins including the JetPack, WordPress SEO and the gravity forms.
Revolutions Slider vulnerability affected over 100 premium themes of ThemeForest.
7 out of 10 most popular e-commerce plugins are vulnerable to the common web attacks.
If at some point in time, some hacker tries to hack your account, you can get the valuable details of the hackers. For example information like how they hack you, using which plugin, how dangerous the attack was and their IP address.
Some of the best Hide My WP plugin features are:
The plugin is easy to use and has pre-made templates. The plugin takes automatic updates. It is compatible with any WordPress theme.
It blocks direct access to the PHP files and it comes with anti-spam included.
You can easily disable the directory listing of your website. The plugin gives you 2 different methods to minify the HTML.
The plugin also comes with the import and export settings.
They have built something unique and fresh with this plugin. People have been looking for a similar plugin that can help to protect the files, folder names, and other related data. The plugin is a must-have if you are looking to secure your website.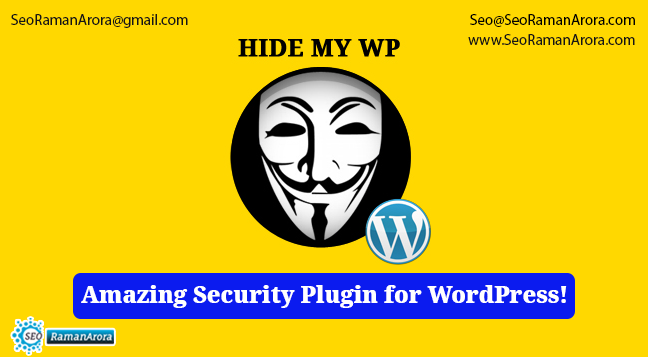 It works.
100% Success
It doesn't!
Related Plugins:
The cost of the plugin is $29 only and you can purchase it from codecanyon.net.