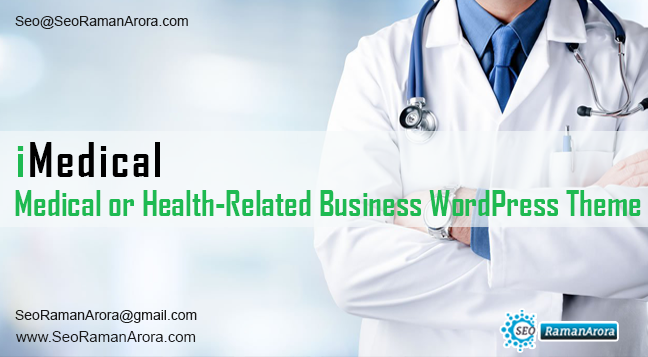 iMedical – Medical or Health Business WordPress Theme

If you are looking to create a perfect website for the medical and health-related business with WordPress, iMedical is the best choice for you. IMedical is created by keeping in mind the requirements of a medial website. The design of the iMedical – Medical or Health Business WordPress Theme is appropriate for the health-related and wellness businesses and services.

The credit goes to the stunning homepage selection modules with the help of which you can share the most relative information with your audience and convert your regular visitors to the valuable leads. Moreover, as the design is fully flexible, you can the right look for the website easily.

There are Plenty of other themes and Plugins are available on theme-junkie, You can have a look to other themes as well.
Content Slider
You can use this feature to slide your articles in an auto-scrolling slideshow.  Also, you can make it easier for your visitors to find the best content, read more of your articles and view more of your advertisement products. You can easily set up the featured content. This makes it a powerful tool to increase the page views and potential website revenue.
Shortcodes
You can integrate the library of shortcodes to insert useful elements in the content. Easily upgrade the content with the touch of a button. Choose from multiple button styles, tabbed content areas, message boxes and select the column layouts.
Multiple Content Layouts
There are various layout selections for this theme. You will always be able to present your content in the best way possible. With the help of layout options, you can present your content in the best possible way. You can set the sidebar configurations and multiple column grids to choose from.
Great Value to Money
iMedical theme is a great value to the money. You can get the iMedical theme for $ 39. But you get all the 50+ themes for $49. It is a great way to build the WordPress theme collection.
Customer Support
iMedical theme comes with full customer support. You can get assistance from the support team if you are having any issue in setting it up.
Frequent Updates
You will get frequent updates of the iMedical theme. The updates come with plenty of new features and improvements. These all updates are free of cost and works well with the WordPress updates.
Powerful Slider
You can easily add your own images, texts, and links to create an interactive slider that is easy to customize.
Responsive Design
iMedical theme is fully responsive which can fit any screen width. It looks perfect on all the devices whether you are using laptop, PC, mobile or tablet. The iMedical theme is pixel perfect whichever device you use.
Multilinguistic
iMedical theme supports all the major languages. You can easily translate your website into another language.
Blog Layout
You can display your content in a regular blog layout. You can have a sidebar, header and a footer for your blog.
Social Sharing
iMedical theme allows you to share the blog posts on various social media network. You can spread your blog posts to the world and get more readers and traffic.
Custom Menu
You can specify how you would like your menu to look like. You can customize each link of your website.
Custom Logo
You can upload your own custom logo graphics and easily add branding with a few clicks.
Drag and drop builder
You can use a powerful drag and drop interface to build your own pages and layouts easily.
Easy to Customize
It is very easy to customize the iMedical theme. You will get a full range of theme setting and options.
Related Plugins and Themes
You can choose the single theme for $39. If you want all the themes(55+) with one year support and updates, you'll have to pay $34. In the lifetime plan that costs $69, you can download all the themes and get lifetime updates and support.
Theme-Junkie Themes Package With Discounted Price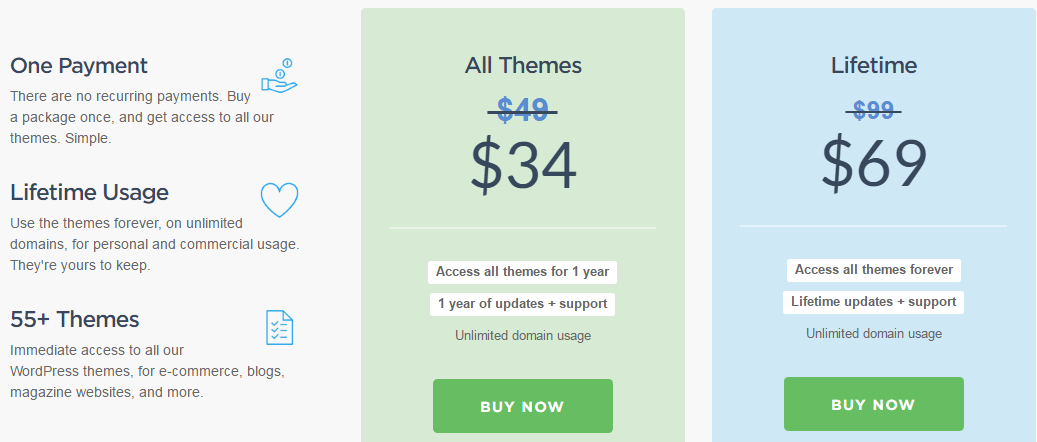 It works.
100% Success
It doesn't!