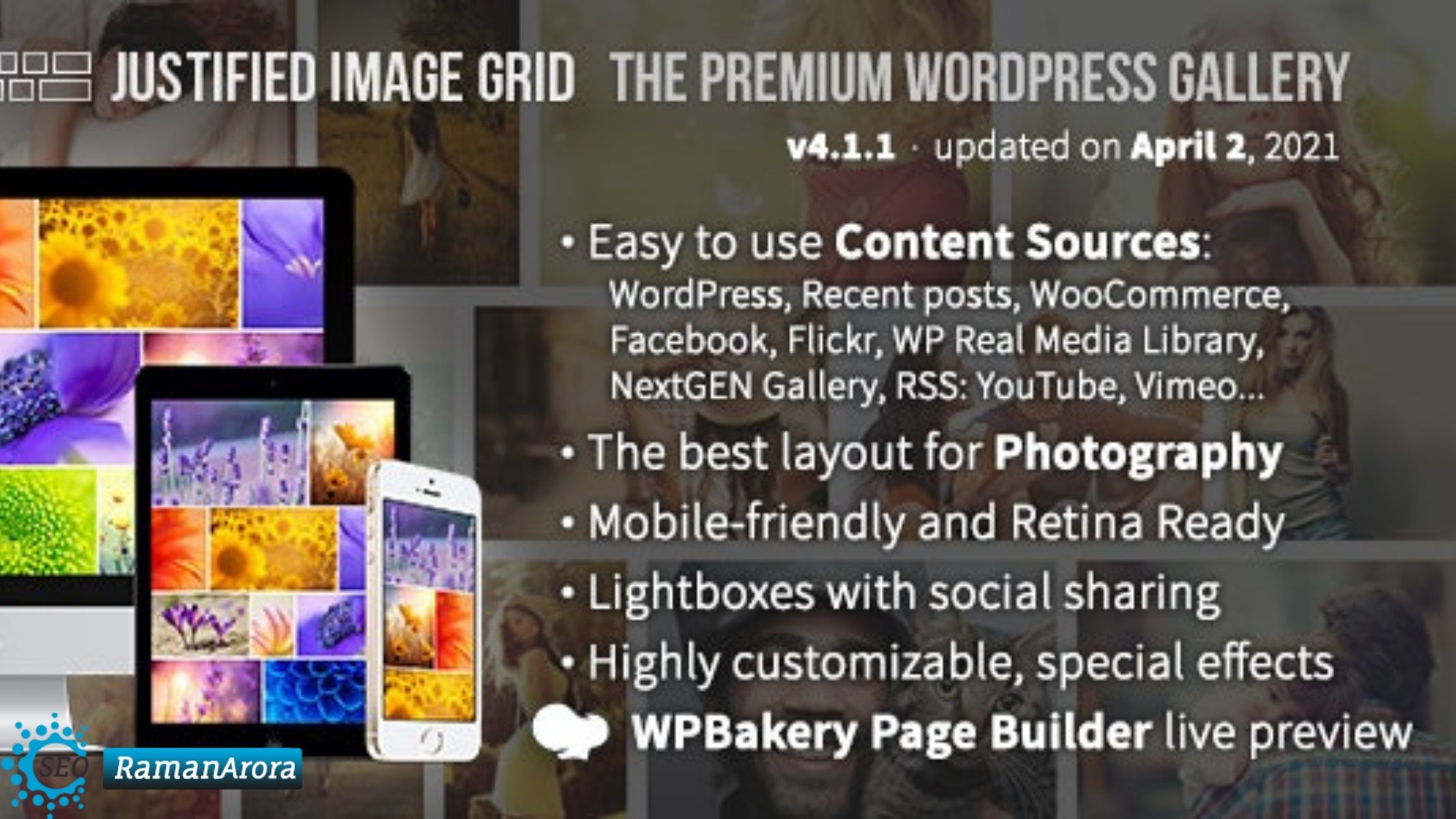 Justified Image Grid Review – Premium WordPress Gallery Plugin for Portfolio

If you are looking to purchase a WordPress plugin to show your images in the most beautiful and authentic way, you are in the right place. You can design attractive portraits, creative designs, innovations, expressive portraits, extraordinary architecture, or a journalistic exploration, your photos tell a unique story and deserve to be presented in their full glory.

Justified Image Grid for WordPress organizes your images into a perfectly balanced horizontal photo grid that draws the eye from left to right just as you would read a narrative. The images are in a natural flow and the images work together as an element of complete or a whole. Moreover, your images retain the original aspect ratio so they display exactly as you intended.
This premium WordPress gallery is fully compatible with your existing sources. This versatile gallery plugin also makes it easy to completely remodel your new or existing NextGEN galleries, for a vastly superior display performance.
There are various Themes and Plugins are available on ThemeForest store, which you can use for Blog, Business, eCommerce and Magazine.
Features of Justified Image Grid Plugin:-
Justified Image Grid works seamlessly with the premium WP Real Media Library plugin to bridge the gap between your albums and your gallery, giving you access to your native media library and effortlessly organizing your collections and folders.
You can simply load content from Facebook or Flickr and see it transformed into a stunning gallery display, using jQuery.
This comprehensive gallery plugin also allows you to integrate a bundle of beautiful free and premium lightbox options into your Justified Image Grid WordPress Gallery, to define how your photos display after a thumbnail click.
For an even more personal and compelling gallery experience, you can add special effects to your photos, such as desaturation, softening, or black and white.
Mobile friendly and retina ready, Justified Image Grid gives you complete confidence that your gallery will perform flawlessly on any device, orientation or pixel density.
The plugin is easy to use and install and gives you a full control over each and every aspect of your photo gallery. No coding skills are required. Simply set the plugin to automatically take over your existing WordPress galleries.
The plugin is a must-have for you if you are looking to get an interactive image gallery for your WordPress website. The cost of the plugin is $27 only.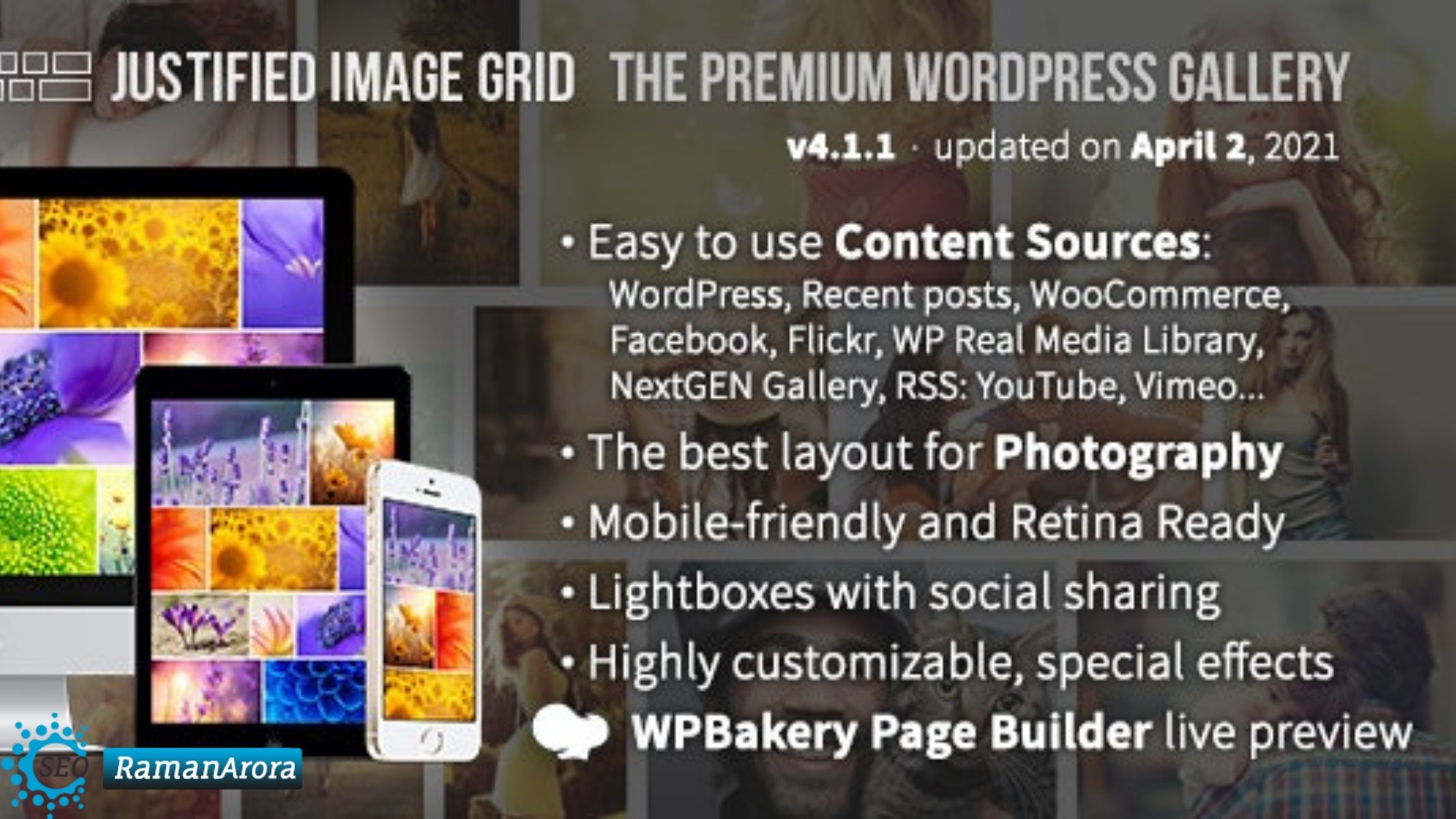 It works.
100% Success
It doesn't!
Related Plugins: