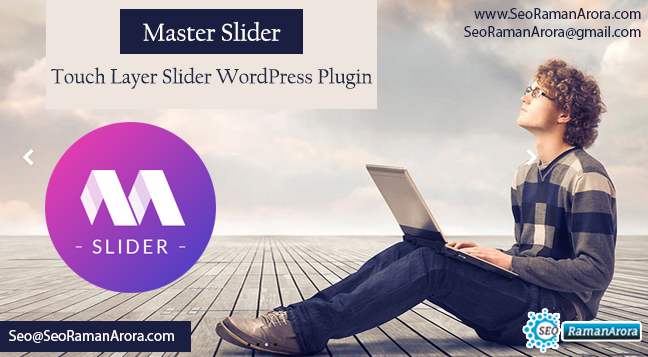 Master Slider – Touch Layer Slider WordPress Plugin

Master Slider WordPress slider plugin is a premium image and content slider. The slider comes with smooth transitions and has a fast loading speed. It supports touch navigation with a pure swipe gesture, that you have never experienced before.

Master Slider plugin is also a layer slider as well, with the ability to add any HTML content in layers. Some of the great features of the plugin are hotspots, thumbnails, video support, a variety of effects, and many more.

There are various Themes and Plugins are available on ThemeForest store, which you can use for Blog, Business, eCommerce and Magazine.

Master Slider WordPress slider is the most complete among the best sliders. Master Slider is a truly responsive and device friendly slider which works perfectly on all major devices. It is easy to use, plus there are 80+ ready to use sample sliders for you.
Let us have a look at some of the exciting features of the Master Slider:
The plugin is fully responsive and it can fit any screen size. Therefore, the slider looks good on all the devices like mobile tablets etc.

The plugin supports touch swipe navigation. It supports swipe navigation for slides, thumbnails, and tabs in the horizontal direction.

The plugin also comes with the horizontal layers. You can easily add the images, HTML formatted texts, and video layers over each slide and each layer accept unique animation parameters, animation effects, duration, delays etc.

It has templates and ready to use samples. The sample files and starter templates are included which can be easily customized and can help you to easily figure out the slider faster.

Interactive transactions: The plugin also supports 6 interactive transactions which are accelerated and unique. You can also find the sample of each template in the demo section.

You can also add the thumbnail images or the HTML content to each slide that appears on a list in the vertical or horizontal direction.

The plugin is fully customizable and each part of the slider can be changed easily. You will find 15+ ready to use skin files in the download package and more than 20 Javascript options are available to customize the website.
Related Plugins:
The Cost of purchasing this plugin is $24 only. And you can get the plugin from codecanyon.net.