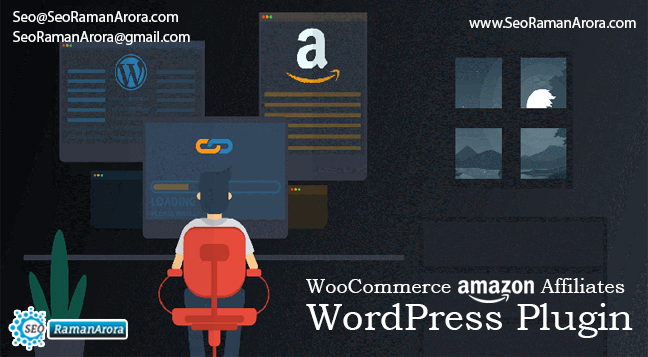 WooCommerce Amazon Affiliates – WordPress Plugin

WooCommerce Amazon Affiliates is the perfect plugin if you are looking for the sell Amazon products from your website. You can import the products from the Amazon website and that too with high-resolution images. The plugin has added a new feature to their list ie Dropshipping.

There are various Themes and Plugins are available on ThemeForest store, which you can use for Blog, Business, eCommerce and Magazine.

You can simply import the products from Amazon into your website, enable the drop shipping option, add a customs tax on each variable and start making money. Drop shipping business has a large number of advantages if you want to start your own business. It can be costly to buy a big inventory, a warehouse and the high shipping costs.
What are the benefits of Dropshipping:
You can select the retail prices on your own and automatically add a customs tax on each product (fixed or variable).

Save time and money. You do not need to maintain an inventory, manage stock and care about the shipping.

Products Diversity – easily switch merchandise if your products don't convert!

Flexible location – You can sell products from anywhere! Since the supplier does the shipping of the products!

Visible results – Immediate profit! This type of business does not require much investment, and it can bring you profits up to 100%!

The Amazon Dropshipping feature is very easy to use, from technical to the visual point of view. Worried about mathematical calculations? If I put a 10% tax on an $11.23 product what's the profit for me?!!!

Don't worry about this! For each product that has dropshipping tax we automatically make some calculations and display the profit on the WooCommerce Products List / Details, Order List and Order Details!
Related Plugins:
Drop shipping allows the third party plugin to fulfill the orders and it is allowed as long as you adhere to their requirements. The plugin is checked for quality by Envato. The cost of the plugin is only $49. You can purchase this plugin from codecanyon.net.