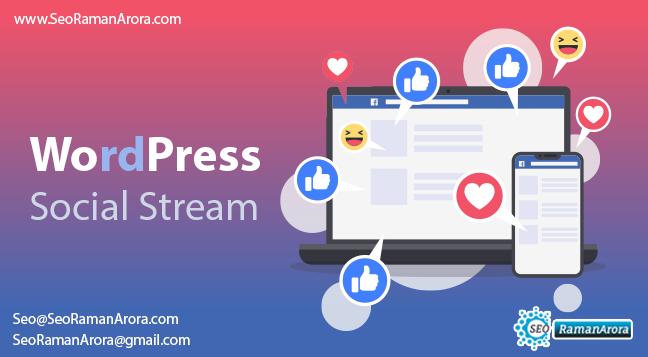 WordPress Social Stream – Integrate Multiple Social Network Profiles

Do you want to combine all your social streams and social media feeds into one single network stream? Or you want to create a single feed for multiple social network profiles. WordPress Social Stream plugin is a one-stop solution for all your needs. Display using a filterable jQuery powered social network wall or rotating feed list.

You have the option to combine unlimited social media streams. The social media networks supported are Facebook, Twitter, Google+, and LinkedIn. This will make your posts more interactive and make your social network streams more interactive.

There are various Themes and Plugins are available on ThemeForest store, which you can use for Blog, Business, eCommerce and Magazine.
WordPress Social Stream supports 15 social media networks and 60 feed options.
Twitter – Latest Tweets, Twitter Lists & Search (last 7 days) Plus Display Twitter Images
Facebook – Public Facebook Page, Albums & Group Feeds
Google +1 – +1 Latest Posts
Instagram – User Feed
RSS Feed – Latest Posts
Delicious – Latest Likes
Stumbleupon – Favorites or Reviews
Pinterest – Latest Pins
Dribbble – Latest Shots or Likes
Youtube – Channel/username feeds, Playlists or Search Feeds
Vimeo – User Likes, Videos, Appeared In, Albums, Channels or Groups
Flickr – Latest User Uploads & Group Feeds
Tumblr – Latest Posts (photo, video, regular, quote, audio, conversation & links)
Features:
You can display a rotating feed list or a fully responsive and filterable social media wall.
The plugin has 3 different wall layouts. Classic, modern light and modern dark.
You can display the wall randomly.
You can handle multiple users per network.
The plugin has a rotating list with an infinite loop. You can set direction and speed both auto and manual.
Option to add the display randomly. You can also set each feed item output content and layout. You can directly retweet, like and share the tweets.
The plugin gives the option to display comments on page and gallery feeds.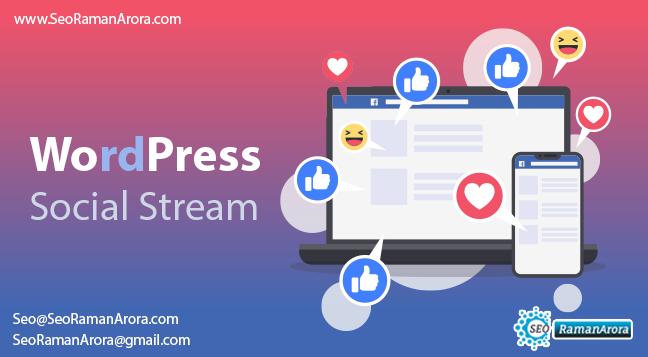 It works.
100% Success
It doesn't!
Related Plugins:
The plugin also includes the feature to remove specific posts (except Twitter) from the social media posts.
WordPress Social Stream is a popular plugin that is pocket-friendly too. The plugin cost you $22 and you get 6 months support. You can get an extended support for 12 months at $6.38.