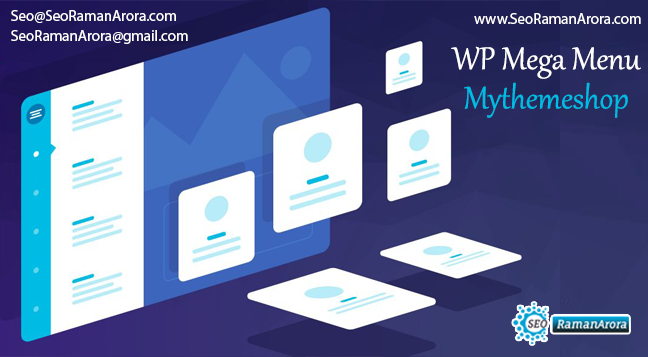 WP Mega Menu – Mythemeshop

WP mega menu is an easy to use plugin for creating the beautiful and customized menu for your site. There is no setup required for the plugin. There are tons of options to choose from. The plugin comes with the ability to show categories, subcategories, and posts. WP Mega menu is a must have plugin that also boosts the SEO and the user engagement.

There are various Themes and Plugins are available on mythemeshop store, which you can use for Blog, Business, eCommerce and Magazine.

The plugin comes with lots of exciting features. Let us have a look at some of the features:

Compatible with any theme

The plugin works well with all the WordPress themes and is compatible with all latest and updated versions of the WordPress. The plugin also comes with a clean code and built-in pagination.
Simple Installation
There is no configuration required for the plugin. The plugin comes with unlimited background colors. You can also upload your own background image and give your menus a personalized look.
Boosts User Engagement
The plugin gives more navigation options to the users and allows them to easily find the content that they are looking for.
No setup required
There is absolutely no setup required for the WP mega menu. The installation process of the plugin is simple and does not have a lengthy setup process.
Faster Loading
The MegaMenu is a lightweight plugin that loads super fast to keep your website performance up to the mark.
Attractive user interface
Other plugins can't stand in front of Mega Menu because it has a sleek and beautiful user interface. This will make you stand out from the competition.
Highly customizable filters
The plugin comes with highly customizable filters. It allows you to customize almost everything and with the developer membership, you can even sell it with any of your theme or the product.
SEO Optimized
The plugin is fully optimized for SEO. The search engine code has the ability to control the content and meta information in your menu by choosing from different layouts, colors, backgrounds and more.
Related Plugins:
WP Mega Menu plugin is best in the market to create beautiful and customized mega menus for your website. The plugin will cost $19 only and you will get a license for one site.