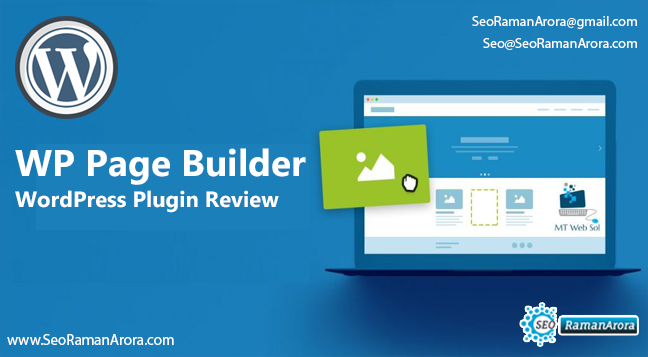 WP Page Builder: WordPress Plugin Review

There was a time when building a website used to take months, a team of developers had to work day and night to create a website from scratch. That time is long gone. How! you might wonder. Well, this is when page builders came to the play. Our today's tale is about one of them, WP Page Builder, the uprising WordPress page builder of our time.
WP Page Builder is one of the best drag and drop WordPress page builders. It gives you the ability to create a website in just a few clicks. Not only that, you can modify any existing WordPress theme with WP Page Builder, the Themeum team has made sure of that. For its diverse functionality and simplicity, it has been listed the #1 product on Product Hunt.
There are various Themes and Plugins are available on themeum store, which you can use for Blog, Business, eCommerce and Magazine.
Let's look at some facts on why you should try out WP Page Builder.
30+ Addons 
Every little thing in WP Page Builder is created with its 30+ addons. Every addon has its unique feature. They were designed to serve a particular task and they execute it flawlessly. There are addons for doing almost everything. For instance, Animated Number for applying animation on numbers. Icon addon for inserting icons, Image, Video, Text Block and so on.
Ready Page Layouts 
One of the core reason of WP Page Builder's tremendous popularity is the page layout feature. There are already 25+ layout packs containing more than a hundred page layouts. You can find almost any layout for a common web page. It will save you a ton of time in designing and creating a web page from scratch.
Library and Undo/Redo 
WP Page Builder gives you the ability to store your work at any state or anytime. The library system allows you to reuse your work later. Once you put a lot of time and effort in building the perfect block, you can reuse that in future as many time as you want. Additionally, you can work fearlessly knowing that you'll never lose your previous work. The undo/redo feature makes sure of that.
Pre-designed Blocks 
With its many features, WP Page Builder offers ready-made blocks. They are predesigned. The collection has 60+ predesigned blocks already stored. These blocks are perfect to design the little sections thus creating a complete web page.
Front-end website building 
WP Page Builder firmly believes that the front-end page building approach is the key to a smoother development. Hence, it incorporates the idea to make all of its editing front-end based. The front-end development process is incredibly fast and you get to experience what's happening in real-time.
Rich documentation and Support 
When working with a new tool, people tend to lose their way. And for that reason, proper documentation is a must-have requirement for any good software. Likewise, WP Page Builder doc provides a clear idea of the plugin and if any user encounters any issue or lose their way, the support engineers are always there to help them out.
It works.
100% Success
It doesn't!
Related Plugins:
WP Page Builder is reliable not only for its diverse functionality but for the team working behind it. Themeum team makes sure that you stay with them for a longer period of time by providing you with world-class assistance. Their blog is a very resourceful one when it comes to the usage of their products. So I'd warn you to think before you visit their site, cause you might fall in love with them. Cheers!
Button: Download WP Page Builder