Social Media Guide and Tips To Promote Your Business

Gone are the days, when social media was not an integral part of growing small media. There are many entrepreneurs who are still struggling to promote online business and they have no idea how to engage with the audiences. On the other hand, socially savvy entrepreneurs are very smart. They know to how to engage with their audience. As we all know, every coin has two aspects.

Similarly Promotion and engagement plays dispensable role for the success of the business. Engagement involves consistently sharing and gives your proper time whenever you connect with a customer. This builds trust and inspiring customers to tell their friends about you. Promotion is the key to extend your engagement and provide valuable offers to the customers according to their interest and needs. Therefore social media becomes a bridge to promote your business at high level.
No idea how to promote a business on social media?
 In this article we will provide you Social Media Guide and Tips To Promote Your Business 
Connect with Right Audience: To build a good reputation on social media is essential. There is no need to have huge audience as you are at initial stage but main thing is your presence. You must connect with the right audience in your area.
Sign-Up For Social Media: Social media is a world of relationships. To promote your business on social media you must have account on Social Media like Facebook, Twitter, Google+, YouTube and LinkedIn. Business page can be created on Facebook through personal account and you can easily promote your business through it. You must update it regularly. On LinkedIn every employee is connected with you and they may suggest you like an advocate.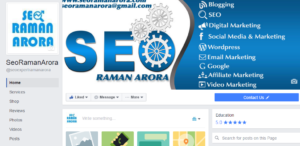 Post Updates: It is important to connect with the experienced and business-minded professionals through Facebook or LinkedIn. Just create one piece of content daily or twice a week and upload it. After that at least spend 15 minutes daily on it by giving replies to the queries in the morning and evening both times. In this way you will connect with professional people.
Create a Pin Interest Board: To promote your small business, board competition must be there. Board should be cynosure with great visuals and reward will be given to the participants. It will woo customers. Be sure to encourage them to re-pin and create their own boards that reflect the initial contest for additional social amplification of your campaign.
Associate with Potential Clients:  When you are on social media, number of folks will be connected with you. But as a small business owner you must be connected with potential client rather than anyone else.
Geo-tagging: Geo-tagging is another way to promote your brand. It is free advertising when someone check-in at your place because all his connection will see his check-in and it automatically promote your business. It will definitely give better result to promote your business at small scale rather than at wider platform.
Furthermore always use right tools which can save your time, money, efforts and make you stress free also. These tools will help to make your social media presence in an organized way. EverNote, Trello, Slack, Edgar are the tools for social media.
To sum up, we can say everyone can start a business on social media. You must have social account and update your user at regular basis.   By following above mentioned useful tips you can promote small business on social media at higher level and earn good profit from it.
Related Articles:
Wrap-Up 
If you have any query regarding this post, don't hesitate to ask. Like this post?
Don't forget to share this post on social media. You can also follow me on Facebook, twitter, Instagram, LinkedIn,  and subscribe to my YouTube Channel.