Money plays an indispensable role in everyone's life. It is one of the basic amenities of a person.  If you are connoisseur of writing and reading you can start your own blogging and can earn lots of money. Nowadays blogging is becoming one of the best sources of information, communication and technology.  It is an easiest way to express yourself and also share your valuable information with others. You can become creative writer. Moreover you can earn good money from this.
No Idea about blogging?  Let's move on Beginner Guide for a blogger.
There are basically 5 steps you have to follow to create your own blog.  So, you are just 5 steps away to become a blogger. Let's look on these steps:
Choose your suitable blogging platform: The first thing you have to do is choosing platform where you want to start your blog. WordPress is one of the biggest blogging platforms throughout the world. It offers countless plugins, add-ons and also provides infinite ways to design your blogs. There are two alternative of this platform also.
Blogger: It is another big platform than WordPress
Tumblr: It is very interesting platform as it is half social network and half blog.
WordPress: WordPress is most popular content management system to create a blog or website in few minutes. I will explain in next article, How to create a blog or website using WordPress ?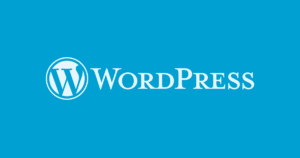 However these platforms are pretty good but WordPress is easy to set-up and free to use.  It provides gazillions of themes and layout to use. The best thing is people can interact with you easily as your content is sharable and comment on.  As a result increase your traffic and you will become good blogger and earn money.